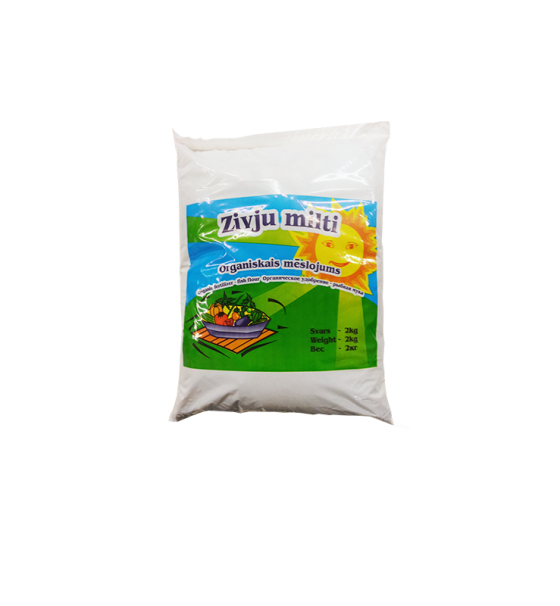  
FISHMEAL - ORGANIC FERTILISER / 2 KG
ORGANIC FERTILISER "FISHMEAL"
 
Fishmeal is eco-friendly to soil and plants. It provides a high biological value.
The plant absorbs the necessary nutrients from fishmeal gradually, using only as much as it needs. This organic fertiliser is intended for growing potatoes, tomatoes and peppers, cucumbers and squash, as well as edible roots - beets, carrots, radishes, etc.

A minor specific smell during application is removed by inserting the fertiliser into the soil.

The fertiliser also contains micro-and-macro elements necessary for plant nutrition.



Quality Guarantee
Composition:
NPK 6-4-0.4,
humidity: max 12 %,
organic substance: min 60 %,
pH: 6.5
Data sheet
Product Code

4750273259464

Package Capacity (Kg)

2

Units per Palett (pcs.)

300

Package height (mm)

320

Depth of packaging (mm)

50

Package width (mm)

240