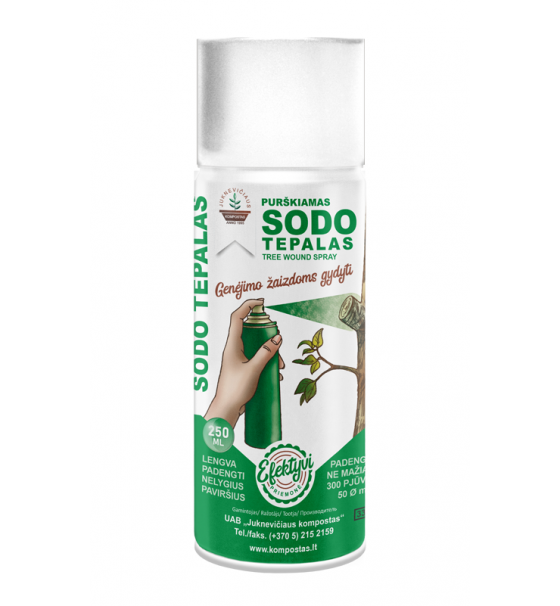  
GARDEN TREE WOUND SPRAY / 250 ml
"GARDEN TREE WOUND SPRAY" -  first aid to speed up the healing process for tree wounds after pruning, inoculation or damage by animals. Easy to use in hard to reach areas, and works well in both cold and warm weather conditions. The green colour of the ointment is consistent with existing natural colours. The area covered with the ointment will not crack or become dry.
    Use it for trees and roses to speed up the healing process.
    Application: shake the container and spray a thin layer of "Garden Tree Wound Spray" on damaged areas of the plant.

Quality Guarantee
Data sheet
Product Code

4779016970206

Package Capacity (L)

0,25

Package Capacity (Kg)

0,24

Units per Palett (pcs.)

1440

Depth of packaging (mm)

50